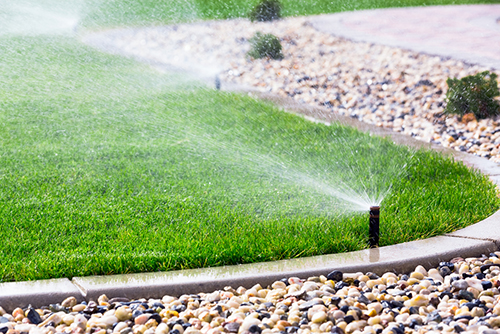 Brigandi's Lawn Service brings decades of experience to your lawn projects. We are committed to creating beautiful surroundings you'll love. Whether you need a new shade tree or a new garden, our experts would love to assist you with reliable lawn service in Vallejo, CA.
Our comprehensive services include a full line of landscaping installations and maintenance services, which cover everything you need to create a yard that is the envy of the neighborhood:
Landscaping services: Do you need lawn maintenance in Vallejo, CA? With friendly, dependable landscaping services, we keep your yard pristine. Rest assured you will be the Joneses with whom the neighbors must keep up! Brigandi's Lawn Service also provides installation of new designs. Your curb appeal will go through the roof as we sculpt your lawn into the oasis of your dreams.
Tree removal services: A dead tree is a hazard to your property and your loved ones. Overcrowding of trees can inhibit healthy growth or push branches and roots too close to your property. If your land includes a tree that should be removed, our experts are equipped with the skills and tools for the job. Contact us today for a free estimate for tree removals both big and small.
Irrigation services: Does your property require a specialized irrigation system? Brigandi's Lawn Service offers sprinkler installations, irrigation installation and mist system installations. We ensure every zone is properly irrigated and your system runs smoothly to guarantee a rich, green lawn you can look upon with pride.
As a licensed contractor with over 20 years of experience, Brigandi's Lawn Service offers the trusted care you desire for your landscaping. We cover all your maintenance and installation needs to create the surroundings you've always wanted.
Don't wait to start taking advantage of our industry-leading lawn service in Vallejo, CA. Contact us today at 707-342-1118 for a free estimate.